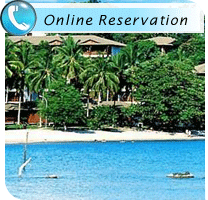 Sheraton Langkawi Beach Resort Langkawi
Teluk Nibong, Pulau Langkawi
Kedah Darulaman
07000 Langkawi
Malaysia
Accommodation at Sheraton Langkawi Beach Resort, Langkawi
Sheraton Langkawi Beach Resort is a wonderful place to stay, relax, swim and enjoy the beauty of nature and sea. Langkawi International Airport is just 10 minutes car ride from the resort. The resort offers 238 spacious guestrooms and suites, all well equipped with modern amenities.

A1 Malaysia Hotels provides information on Hotels in Malaysia and online hotel booking for Malaysia hotels and budget hotels in Malaysia. You can book a room online in Sheraton Langkawi Beach Resort Malaysia on discount and affordable rates through A1 Malaysia Hotels. We provide online hotel booking facility for Kuala Lumpur Hotels, Penang Hotels, Langkawi Hotels, and hotels located in other parts of Malaysia.